Gas-assisted and
water-assisted injection molding
based on similar technology, and therefore its scope is similar. So, what is the difference between the two techniques in? What are the applicable scopes for both technologies?
Gas-assisted injection molding, as a very mature technology has been applied for many years of history in the injection molding industry. Gas-assisted molding technology one of the most important field of application is the production of thick-walled plastic parts, such as the production of handles and similar products.
Correspondingly, water-assisted molding technology is a new technology, since IKV announced the preliminary results of water-assisted injection molding up to now has only six years, but this technology has been rapidly developing. During the actual production, water-assisted technologies are more and more used in the plastic parts that have functional space or flow channel.
Gas-assisted injection molding
techniques are used to produce rod-shaped parts can be reduced part weight and the cycle time. GAIM will also help significantly reduce or completely eliminate the wall thickness of the plastic parts of the regional plane, deformation and shrinkage marks, thereby improving the quality of plastic parts.
The thermal conductivity of water is approximately 40 times than the nitrogen gas, the heat capacity is four times as nitrogen. Apart from ordinary mold cooling, cooling water will cause internal cooling, compared with gas, so cooling time can be reduced by up to 70%. At the same time, water is also a non-compression and inexpensive medium.
Water instead of nitrogen cavity surface quality will be better. In addition larger parts can be processed and water-assisted injection molding to form a more uniform wall thickness, reducing the residual wall thickness.
Water-assisted injection molding and gas-assisted injection molding process can be used in different methods. They did not differ in terms of the use of machinery but differ in mold design and process control. Water-assisted injection molding is a two-step process similar to gas-assisted injection molding: firstly the cavity is filled completely by melt; in a second step, the injection water to form a cavity.
Water-assisted injection mold is generally more expensive than gas-assisted mold, the reason is all the higher manufacturing mold steel village quality (sturdy nickel plating or titanium nitride coating for the protection of water-assisted
injection mold
from corrosion is essential )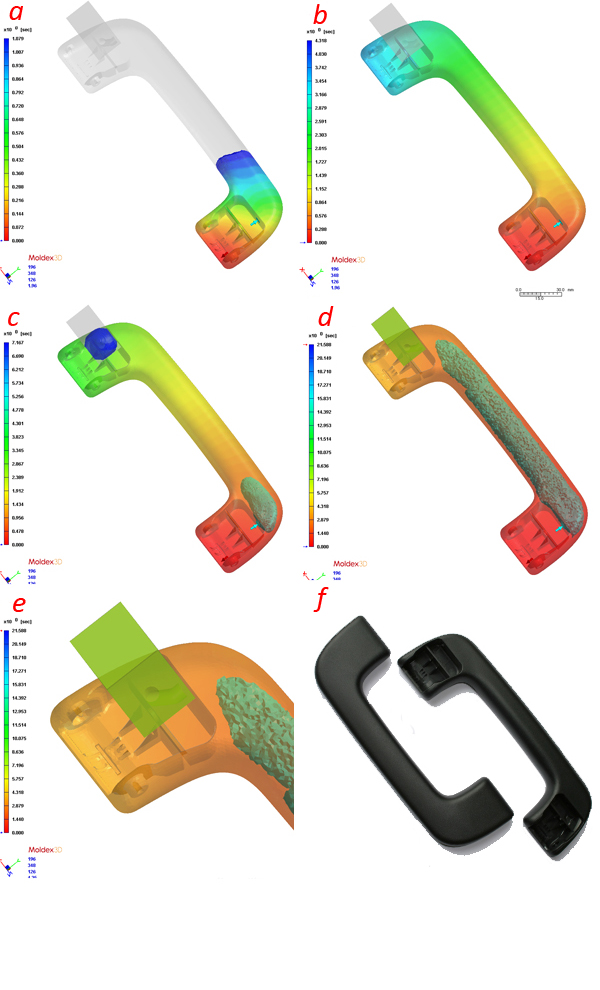 AERO MOULD CO.,LTD is a professional
aerosol cap mould
and spray cap mould making factory in China. We have made various sizes and types aerosol cap moulds exported all over the world. Recently we have made a D52 aerosol cap mould for a Spanish customer. Below is the detail information of the 16 cavity spray cap mould.
Name: D52 spray cap mould
Material: PP MFI 20-25
Mould steel : core German DIN.1.2083 HRC 48-52
cavity German DIN.1.2083 HRC 48-52
plates 1.1730
Runner system: 16 drops Husky hot runner
Eject way: stripper + ejector pin
Mould running: fully automatically
Mould size: 580*600*560mm
Delivery time: 45 days
As the spray cap required quantity is huge, so the
spray cap mould
will run under fast speed and high pressure, so we must ensure the mould is strong enough and must use very good steel to avoid plates deformation after running years. AERO MOULD designer had considered every details during making the mould design. Our goal is not only to offer you a mould, but a fine solution for your projects.
If you are looking for a trustable and professional aerosol cap mould making factory, I have 100% confidence that AERO will be your right choice! Your enquiry is warmly welcomed to quotation@aeromoulds.com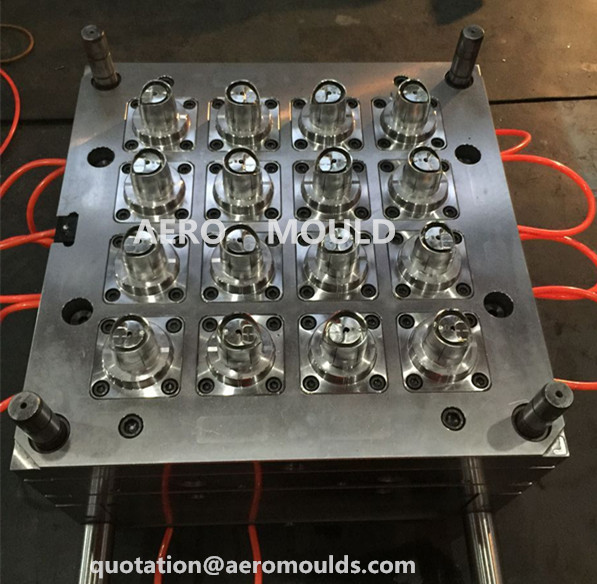 Aero Mould Co.,ltd is a professional plastic mould making factory in China. From
3rd April to 7th April 2017
, we will be exhibiting at the
Feiplastic Fair in São Paulo
Brazil
.
During the exhibition, Aero will exhibiting thin wall and double color moulds.
Having worked with a variety of clients within this specialist market sector for many years. We have assisted our clients to design and develop new and exciting plastic injection moulded products specifically for the thin wall food packaging and double color houseware sectors. We are proud that we are not only a mould maker to our clients, but also an important solution provider!
We treasure every opportunity to meet with you, our valued friend and customer.
If you will also attend this fair, we cordially invite you to visit
our booth at P34.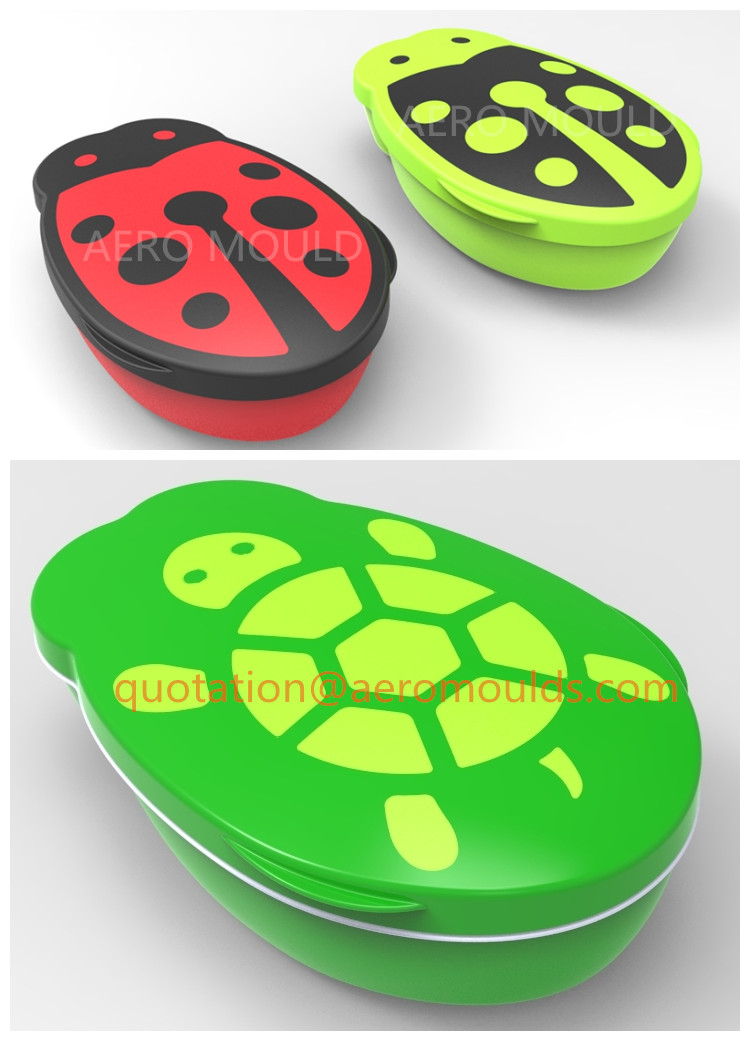 Name: 650ml food container
Cavity: 4
Material: PP
Mould steel: Assab S136
Runner system: 4 drops hot runner
Gate type: pin point gate
Eject way: stripper
Mould running: fully automatically
Mould size: 710*810*500mm
High hardness and high wear resistance stainless steel
High precision tooling equipment and three coordinate inspection ensuring the accuracy
Optimized cooling system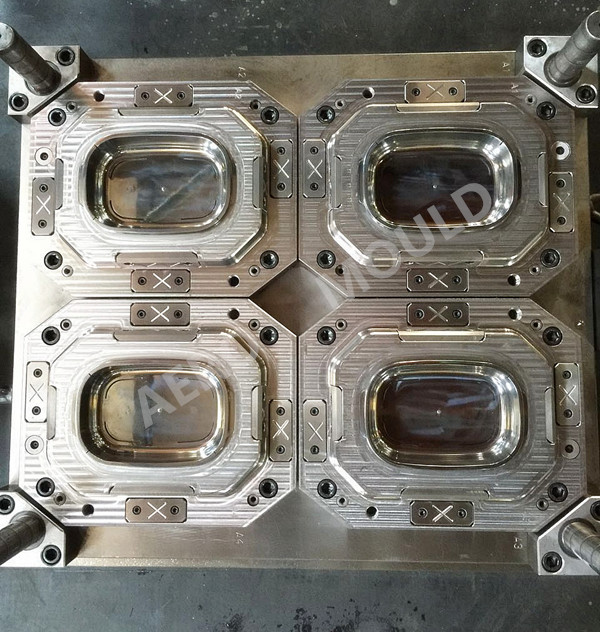 Short shot refers to a phenomenon that the plastic injection mould cavity can not be completely filled. Any factors that prevent the polymer melt flow or insufficient injection weight could lead to a short shot phenomenon. These factors include:
1. Melt temperature, mold temperature or injection pressure and speed is too low
2. Uneven plasticizing
3. Adverse air venting
4. Insufficient melt flowability
5. The gate size is too small or plastic product's wall too thin
How to solve the plastic products short shot
1. Increased melt flow
2. Fill the thick wall first to avoid retention, leading to premature hardening of the polymer melt
3. Increase the number of gates to reduce the flow ratio
4. Increasing the size of the flow channel, reducing the flow resistance
5. Make air venting at appropriate location to avoid air trap
6. Increasing size and quantity of air venting
7. Check the check valve on the injection molding machine and the inner wall of the cylinder for wear, said wear can cause severe injection pressure and injection volume loss
8. Increase the injection pressure
9. Increase injection speed
10. Increase shot weight
11. Increase injection barrel and mould temperature
AERO MOULD is a professional
plastic injection mould making
factory which can offer you a good solution to your plastic injection molding.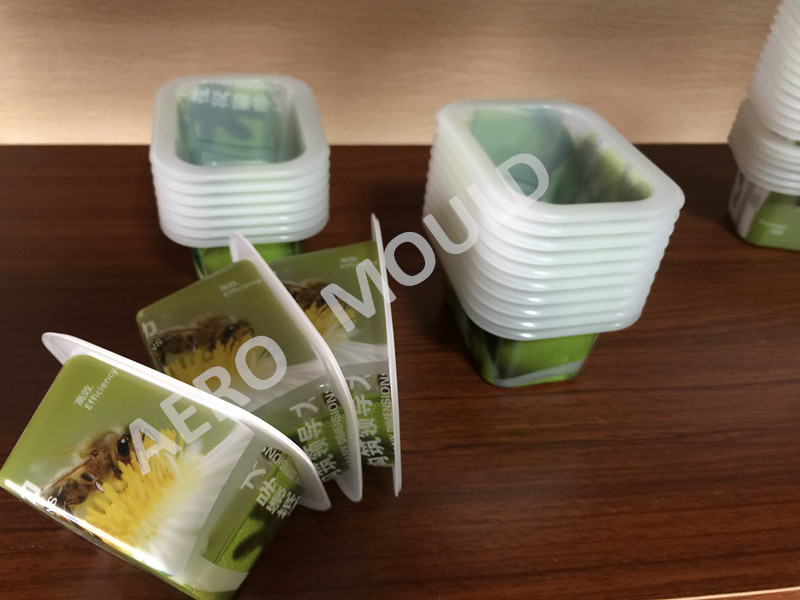 Resulting in uneven color
plastic molding products
main reasons and solutions are as follows:
1. colorant diffusion is bad, this cause pattern tends to occur near the gate
2. Plastic or colorants poor thermal stability. To stabilize the product color must be rigidly fixed production conditions, in particular material temperature, quantity and production cycle
3. About crystalline plastics, try to make the various parts keep the cooling rate consistent.
4. The product design and gate style and gate position will influence the plastic filling, that will cause the plastic product some area off color.
Injection products color and luster defect cause analysis:
Typically, injection molded products surface gloss is mainly determined by the type of colorant and
plastic mold
surface finish. But there are also some other reasons causes injection molded products surface color and gloss defects. Causes and solutions for this analysis are as follows:
1. Poor
mold
finishing, mold cavity has rust and bad air venting, etc
2. Mold injection system is defective. Cold slug well and the main runner should be increasing. And polishing the main runner and gate is needed.
3. Plastic melt and mold temperature is low, partial heating can be considered if necessary
4. Working pressure is too low, too slow, insufficient injection time, lack of back pressure, resulting in poor compactness cause the surface dark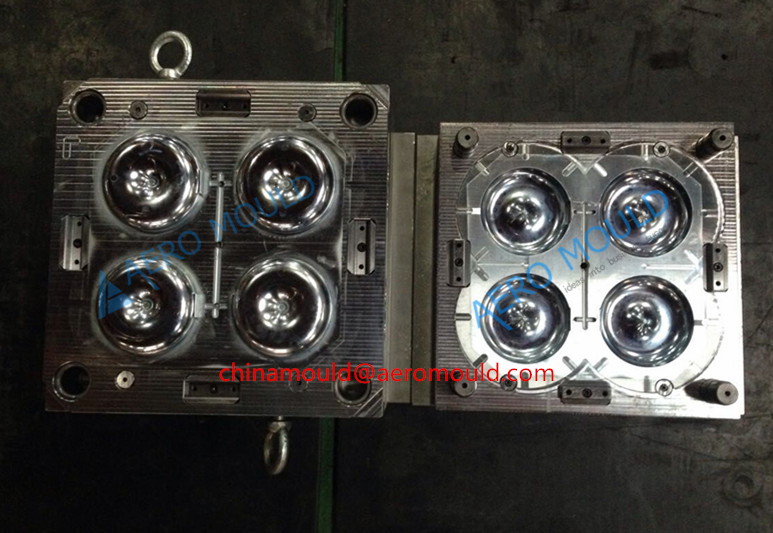 Now the ever-changing consumer product models require good looks, fancy design, and also to quickly meet market demand. Designers generally design the house ware products for different purposes, in different parts of different materials to meet the needs of a particular environment, and to extend the product life and increase aesthetic and practical purpose. This practical design requirements will undoubtedly lead to the production technology also will be complicated, double color injection molding process is to be born of this trend.
Double color injection molding is make two different color material injected to one same mold, to make plastic parts presents regular or irregular pattern moire-like colors to enhance the plastic parts of practicality and aesthetics.
The double color mold core and cavity must match well after rotate 180°. When make the design, designer must check this action, as this has very high requirement of mold base positioning process.
The total thickness of clamp plate and A plate should not less than 170mm. When design the mold, must check customer's injection molding machine max and min mold thickness and KO hole size.
When molding the products, it's better to make the 1
st
color a little bit bigger, so it can fit tighter when put it to the 2
nd
color mold.
Avoid 2
nd
injection melt flow makes 1
st
color product deform, if this situation may happen, must rectify.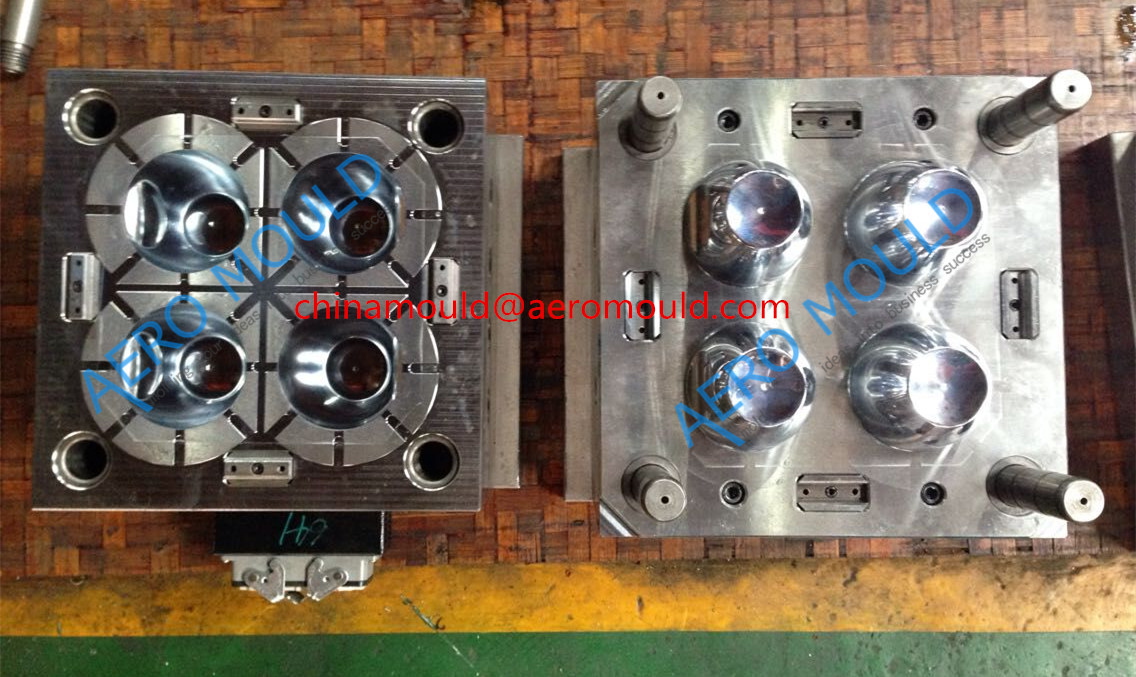 Injection mold in production, need regular maintenance, the maintenance doable in the injection molding machine is called primary care.
The reason to do primary maintenance is because in the production mold often occurs the following situation: the tiny material chips will be flying, volatile lubricants lead to insufficient lubrication, loose parts cause other risks and other situations.
That the case is bound to happen in the case of the injection molding process, so do the maintenance is necessary.
Primary maintenance are as follow:
During the production process, wipe with a cloth every 8 hours on the parting surface both core and cavity side. But attention not to wipe mirror polished or textured core to avoid scratch.
During production process need to give guide pin, slider or sliding parts coated with lubricant once a day, play a ejector pin oil, to prevent wear damage or stuck.
Each shift should check whether the slider and ejector pin moves abnormal, spring is broken?
If found any problem should immediately stop production.
When found the product stick to cavity or core, should immediately stop production and don't use diagonal pliers to take out the product.
If production stops, regardless of short time stop, required to immediately turn off the chilled water to prevent mold rust.
When take off the mold from the IMM, must ensure no water left in the cooling line and mold. Wipe clean the parting surface and check whether there is mold damage.
As we all know injection mold cycle time is very important for moulds and molds buyer. It's the key factor that affects buyer's production invests and cost. But how to reduce the mold cycle time to enable the mould buyer get maximum profit?

First of all, an optimal mold design is vital important. The mold designer must consider the best mold structure like injection gate, runner system, air venting, cooling, etc.

Designer should consider the best injection gate and runner system. If possible, try to avoid cold runner. Because hot runner mold can make melt flows faster and make molded products has beautiful surface.

The most important factor of reduce molding cycle time is mold cooling system. If the mold has best cooling design, the cycle time can be reduced a lot. Cooling system is designed to make the product uniform cooling and molding in a short time. Cooling system designed good or not is directly affect the product quality and production cost.

Many of mould buyers they have headache of mould suppliers' delivery time. Most mould manufacturers are always delaying the delivery time. As we all know an old saying that Time is Money! Now comes the question, how to shorten the mould delivery time to make buyers' profit maximum?
Firstly let's talk about the mould design. In some factories the young designers do not have much experience, sometimes they designed mould structure is unreasonable. And the problem been found till the moulds testing, then the mould maker need to spend a lot of time and effort to rectify the mould. So, a good mould design is the fundamental and first step to ensure deliver on time.
Secondly, correct and suitable tooling should be taken. Many mould makers in order to save tooling cost, they do not use high precision tooling equipments and the work piece is not meet precision requirements, then mould maker need to re-tooling or change the part. It's waste of time!
Aero Mould is a mould factory that respects our customers' valuable time. We give our mould buyers best mould design. And we use standard mould base to ensure the mould quality and greatly shortened our delivery time.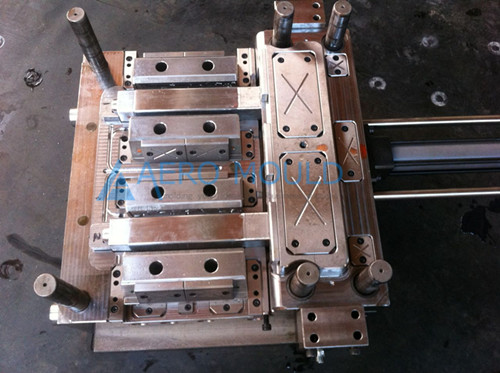 China plastic chair mould supplier AERO MOULD is a professional plastic moulds factory in China, we make nearly 28 sets various types chair moulds each year. We have made stadium seat mould, leisure chair mold, beach table&chair mould, ghost chair molds, etc.
In the year of 2015, rattan design becomes very popular, we have made 4 sets rattan chair mould successfully.
Generally, we use P20 steel for chair moulds and sometimes 718H is for high quality chair moulds. Guaranteed mould life 3 million shots runs fully automatically. Mould delivery time 45 days after deposit and mould design approved by customer.
If you are interested to buy a chair mould, pls feel free to email to
chinamould@aeromould.com
, our rich experience ensures you the best quality. We look forward to cooperate with customers all over the world!
AERO MOULD is a experienced plastic injection mold manufacturer in China. We are specialized in making thin wall mold, double color mold, house hold product mold, pipe fitting mould, preform and cap mould, etc.
As now we are expanding, we are looking for agency all around the world. The agency could be a single person or a company. The agency should have good knowledge of plastic molds and have strong selling ability.
If anyone have good knowledge, selling ability and feel interested to be a agency, pls feel free to contact mail us via chinamould@aeromould.com