Aero Mould is a comprehensive injection mold manufacturer located in 18# KaiTuo Road, XinQian Street, Huangyan Taizhou China. We specialized in making all types of cap molds for pharmaceutical, food packaging, cosmetics, chemical industries, etc. We have very rich experience in making flip-top caps, disc cap, pouch cap & spout, shaker bottle cap, aerosol cap, etc.
Steel S136, DC53 and other materials with good stability used for mold core and cavity, P20H and 4CR13H used for the mould base. And the mould life can be 3-5 million shots.
When we make a multi-cavity mould, the cooling effect is the most important thing. The shorter cycle time the more output. So we have to make optimal cooling design, make the cooling maximum close to the molding area but not affect the mold strength. And sometimes the fastcool steel will be adopted on the core and cavity. So our customer are always very happy with our mold cooling.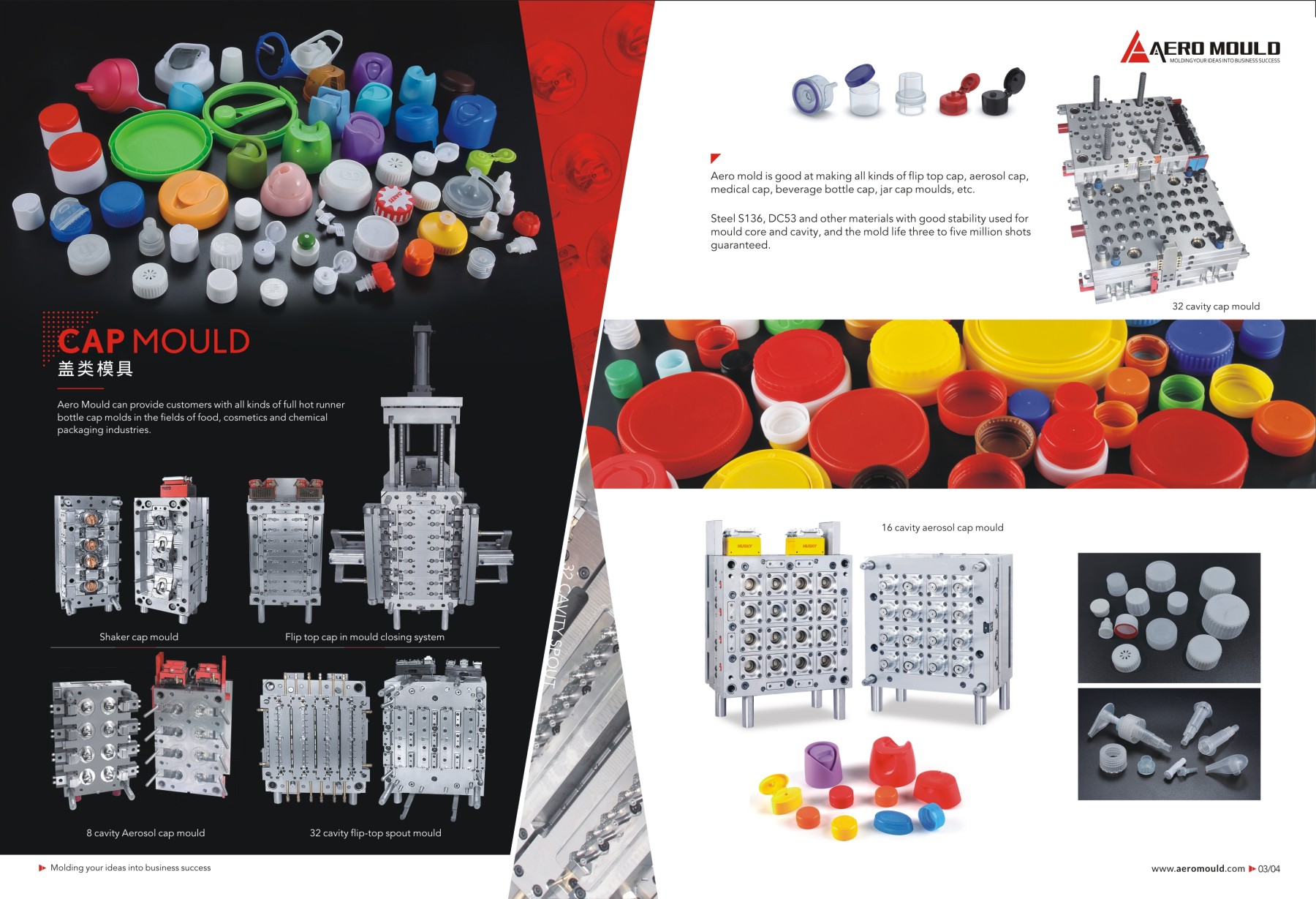 Chinaplas is currently the largest rubber and plastic exhibition in China and even in the world. CHINAPLAS 2023 will be held at the Shenzhen World Exhibition and Convention Center from April 17th to 20th.
As a professional high-quality mold manufacturer, Aero Mold will also participate in 2023 CHINAPLAS, booth number 7S17. At that time, we will exhibit some medical caps, flip-top shampoo cap, cosmetic cap, sports water bottle lids, thin wall containers, disposable products, etc.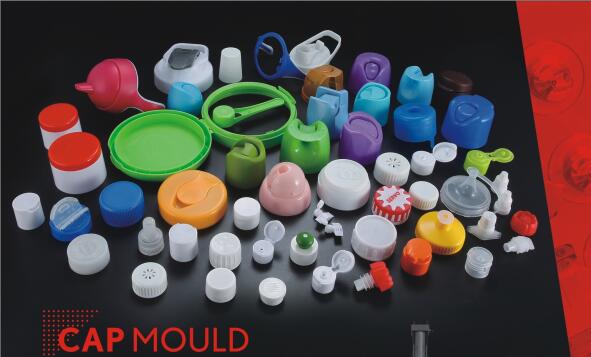 Aero Mould Co.,Ltd is a professional large mold making factory located in Taizhou, China. We specialized in making the large oil tank lid mould, bath tub moulds, industrial moulds, etc.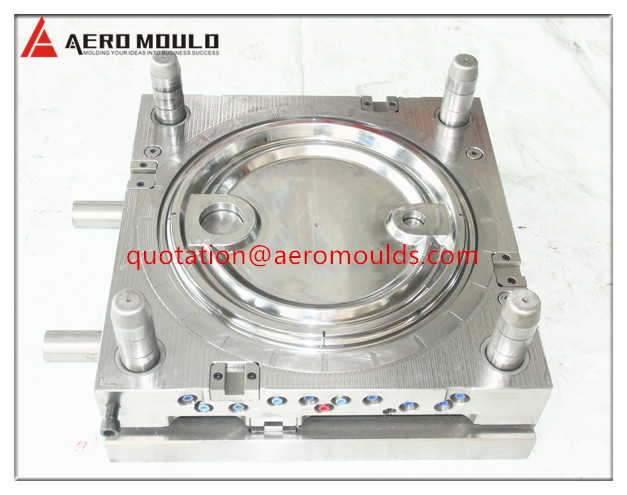 With the outbreak of new coronaviruses worldwide, the demand for hand sanitizers and disinfectants has also peaked. Aero Mould is a Chinese mould factory who are specialized in making various of cap moulds, We have strong faith that our quality will help your business grow. We are making 20/410, 24/410 and 28/410 hand sanitizer cap mould for our customers.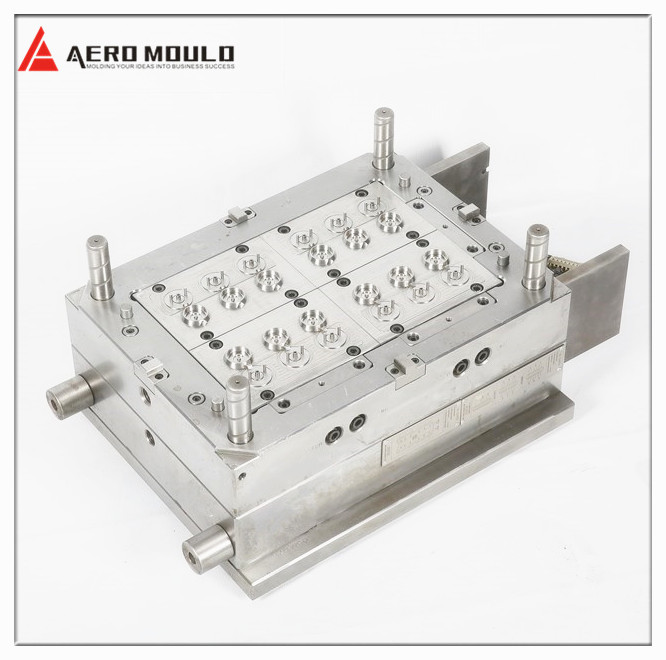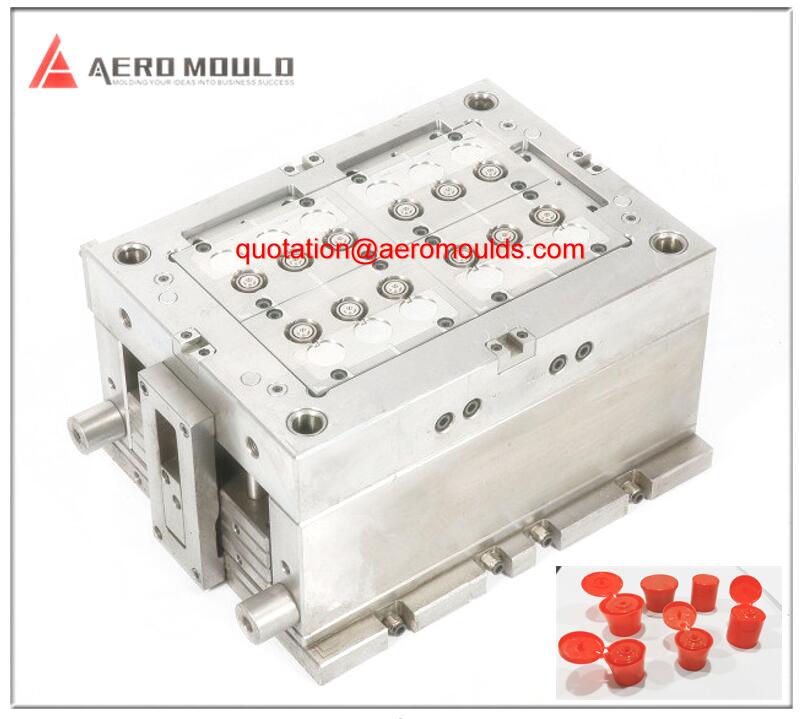 "Thin wall" usually refers to products with a wall thickness of less than 1 mm. Thin-walled products require changes in the process: higher pressures and speeds, shorter cooling times, and changes in the ejector and gate arrangement of the parts. Changes in processing technology have further contributed to the development of molds, machines and parts.

Aero Mould Co.,Ltd has rich experience in design and manufacture thin wall moulds, like thin wall container mold, mold for thin wall disposable ware, thin wall mould for IML projects, etc. We always believe a good mold design can greatly increase our customers' production. When our designer making the design for every project, the first thing he considered is the cooling time. He will try every possible to make cooling to everywhere of the part, so can greatly bring down the cooling time and immediately increase the output.

Regarding the mould steel:
considering the high speed and high pressure injection, and the mold need to connect chilled water, we always use stainless steel 2316 for the base
core & cavity steel: considering to be anti-rust and long mould life requirment, we always use 2344 HRC48-52, S136 HRC48-52, DC53 HRC48-52, etc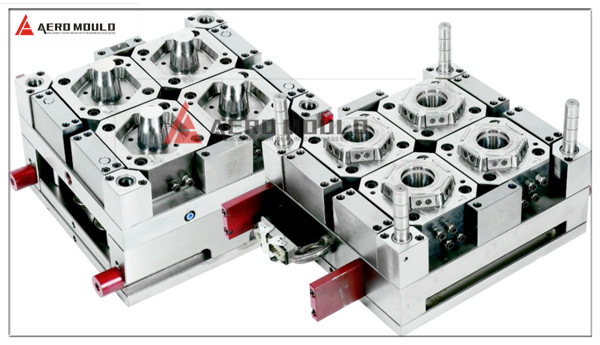 Two-color injection molding
refers to the injection molding of two different materials into the same set of molds, so that the injection molded parts are formed by two materials. Some of the two materials are different colors, and some are soft and hard, which improves the product's aesthetics and assembly performance.
Double-shot molding is a method in which two plastics of the same color are plasticized through two barrels, either simultaneously or sequentially through the same nozzle. By using two injection molding machines or two-color injection molding machines, various kinds of mixed color patterns can be obtained, and products with obvious color separation can also be obtained.
Aero Mould Co.,Ltd is a professional and experienced
double color mould
making factory in China, we have made more than 30 sets two color moulds in the year of 2018. Below is an example of the two color mold we made.
product name: two color mop cap mould
product material: PP + TPR
product weight: 40 grams
mould cavity: 4+4
mould steel: H13 HRC45-48
mould size: 550*580*660mm
mould running: fully automatically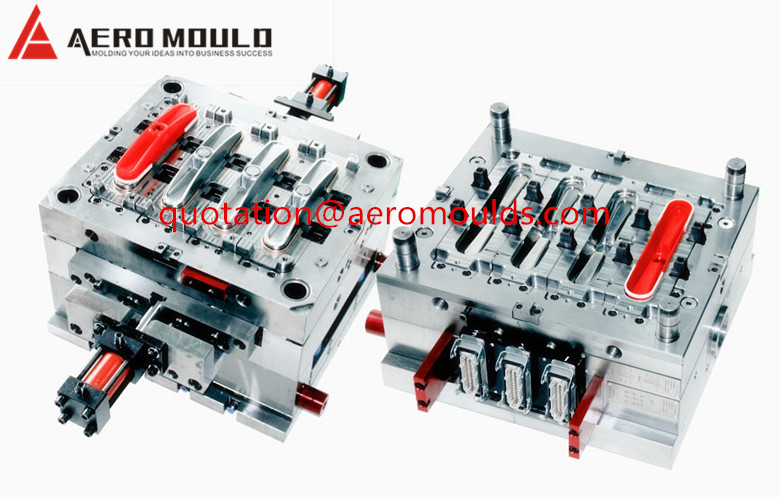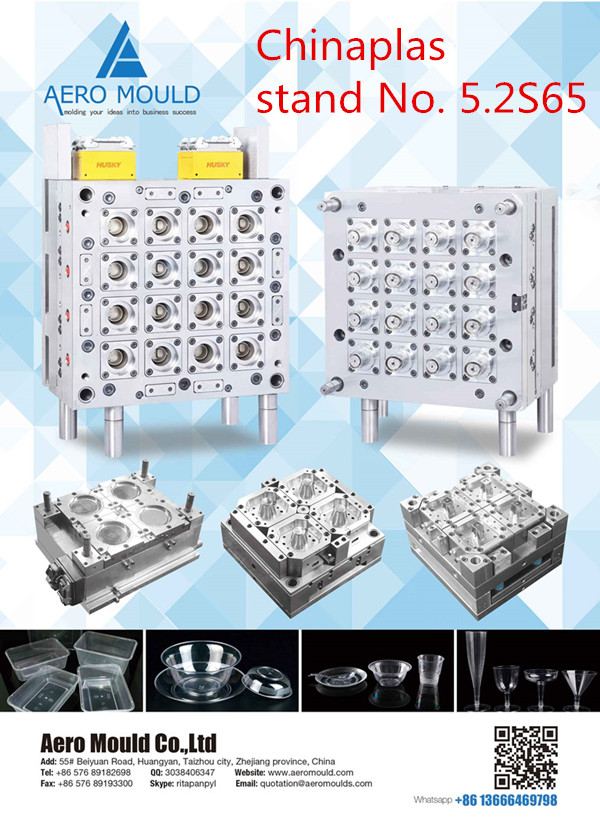 When designer make the
injection mould
design must first determine its opening direction and parting line at the beginning of the design to ensure that the loose core structure parting line effect the on the product appearance are eliminated as much as possible.
1. After the mould open direction determined, the product strengthen ribs, locks and other structures should designed and consistent with mould open direction.
2. Mould open direction determined, then to choose the appropriate parting line, to avoid undercut and improve the product appearance and performance.
1. Appropriate draft angle can avoid scratch on product. Product with glossy surface, draft angle should be ≥0.5°. Product with thin texture, draft angle should >1° and thick texture surface product draft angle should>1.5°
2. Appropriate draft angle can avoid ejector mark, deform and break by eject
3. For deep cavity structure product, the outer surface angle should be greater than inner surface to ensure the mould core is not offset, get a uniform wall thickness, and to ensure the product opening strength.
1. All kinds of plastic have a certain wall thickness range, generally is 0.5-4mm, when the wall thickness is more than 4mm, will cause too long cooling time, resulting in product furface shrink mark, then should consider changing the product structure.
2. Uneven wall thickness will cause the surface to shrink, and joint mark.
1. The rational application of the ribs can increase the rigidity of the product and reduce the deformation.
2. The thickness of strengthen rib must be ≤ (0.5 ~ 0.7) t product wall thickness, otherwise the surface shrinks.
As a professional and experienced plastic mould manufacturing factory, we Aero Mould are specialized in making
high speed thin wall mould
,
double color molds
, multi cavity closure molds, pipe fitting mould, etc.
Our core competence is optimal mould design and on-time delivery.
About design: Our Spain client once told us excitedly " The mould cooling is amazingly designed, very efficient!"
Our Bangladesh client -- the Bangladesh biggest plastic factory, they have more than 1000 moulds made annually,
say " I know your mould structure, always I no need to check design. You can start mould tooling once after design finished"
About delivery: Our USA client ---- the No.1 in making disposable products in America,
The owner always say to us "You are our first mould supplier that deliver ahead of schedule"
Our excellent cooling system design helped our customers increased their output 15% - 25%, we believe we can also help you.
In such a big world, God guided us to known each other, we hope to have chance to support you with your project and prove you our quality. I believe both of us will benifit from our cooperation.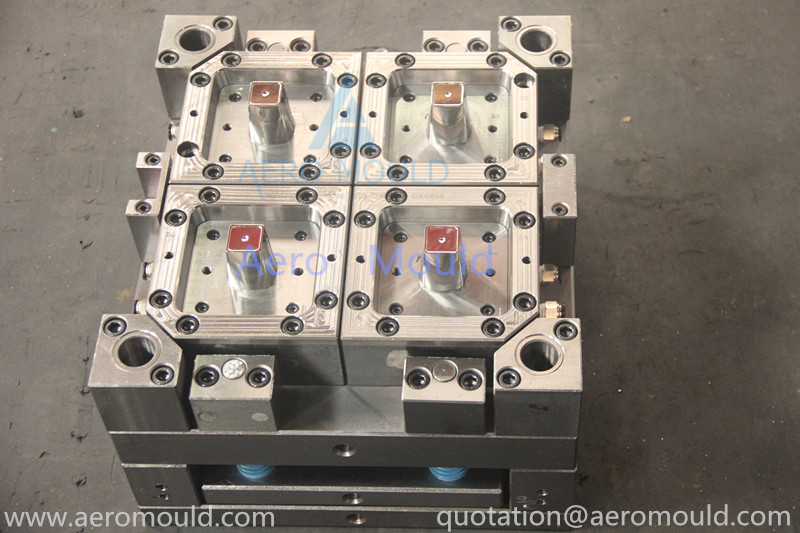 Gas-assisted and
water-assisted injection molding
based on similar technology, and therefore its scope is similar. So, what is the difference between the two techniques in? What are the applicable scopes for both technologies?
Gas-assisted injection molding, as a very mature technology has been applied for many years of history in the injection molding industry. Gas-assisted molding technology one of the most important field of application is the production of thick-walled plastic parts, such as the production of handles and similar products.
Correspondingly, water-assisted molding technology is a new technology, since IKV announced the preliminary results of water-assisted injection molding up to now has only six years, but this technology has been rapidly developing. During the actual production, water-assisted technologies are more and more used in the plastic parts that have functional space or flow channel.
Gas-assisted injection molding
techniques are used to produce rod-shaped parts can be reduced part weight and the cycle time. GAIM will also help significantly reduce or completely eliminate the wall thickness of the plastic parts of the regional plane, deformation and shrinkage marks, thereby improving the quality of plastic parts.
The thermal conductivity of water is approximately 40 times than the nitrogen gas, the heat capacity is four times as nitrogen. Apart from ordinary mold cooling, cooling water will cause internal cooling, compared with gas, so cooling time can be reduced by up to 70%. At the same time, water is also a non-compression and inexpensive medium.
Water instead of nitrogen cavity surface quality will be better. In addition larger parts can be processed and water-assisted injection molding to form a more uniform wall thickness, reducing the residual wall thickness.
Water-assisted injection molding and gas-assisted injection molding process can be used in different methods. They did not differ in terms of the use of machinery but differ in mold design and process control. Water-assisted injection molding is a two-step process similar to gas-assisted injection molding: firstly the cavity is filled completely by melt; in a second step, the injection water to form a cavity.
Water-assisted injection mold is generally more expensive than gas-assisted mold, the reason is all the higher manufacturing mold steel village quality (sturdy nickel plating or titanium nitride coating for the protection of water-assisted
injection mold
from corrosion is essential )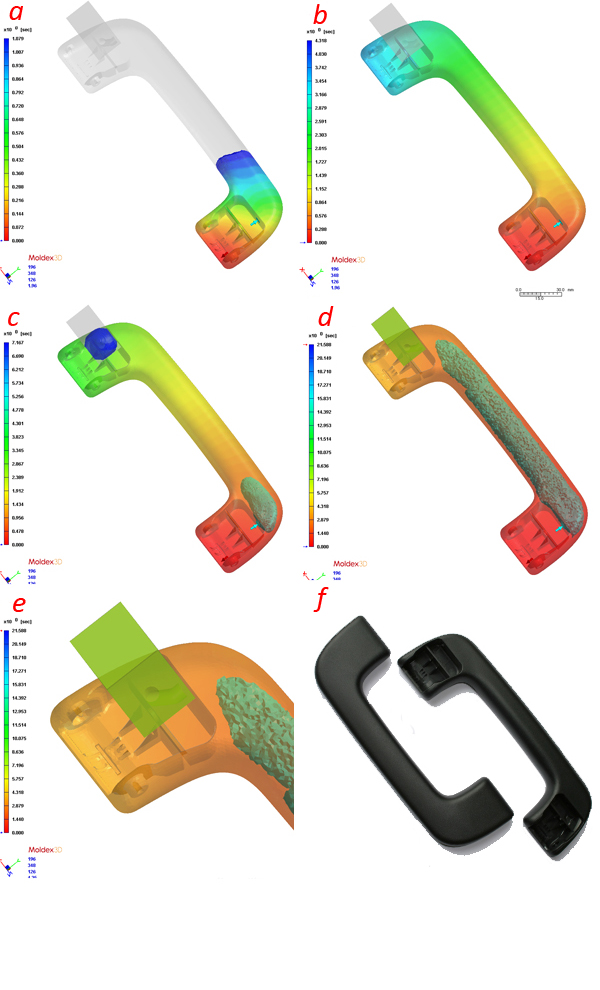 AERO MOULD CO.,LTD is a professional
aerosol cap mould
and spray cap mould making factory in China. We have made various sizes and types aerosol cap moulds exported all over the world. Recently we have made a D52 aerosol cap mould for a Spanish customer. Below is the detail information of the 16 cavity spray cap mould.
Name: D52 spray cap mould
Material: PP MFI 20-25
Mould steel : core German DIN.1.2083 HRC 48-52
cavity German DIN.1.2083 HRC 48-52
plates 1.1730
Runner system: 16 drops Husky hot runner
Eject way: stripper + ejector pin
Mould running: fully automatically
Mould size: 580*600*560mm
Delivery time: 45 days
As the spray cap required quantity is huge, so the
spray cap mould
will run under fast speed and high pressure, so we must ensure the mould is strong enough and must use very good steel to avoid plates deformation after running years. AERO MOULD designer had considered every details during making the mould design. Our goal is not only to offer you a mould, but a fine solution for your projects.
If you are looking for a trustable and professional aerosol cap mould making factory, I have 100% confidence that AERO will be your right choice! Your enquiry is warmly welcomed to quotation@aeromoulds.com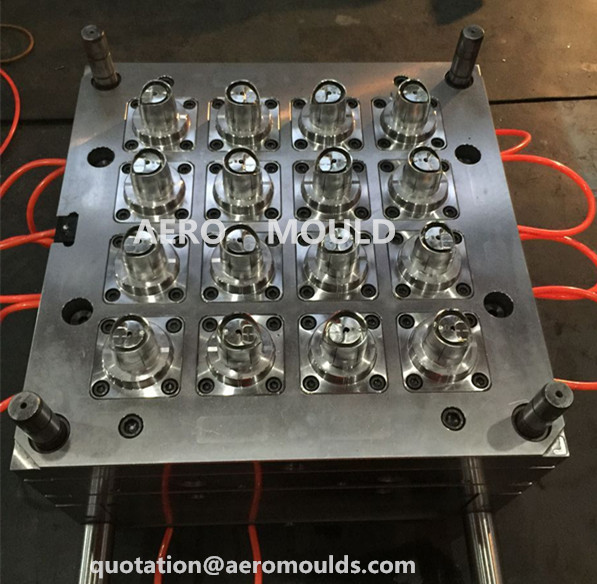 Aero Mould Co.,ltd is a professional plastic mould making factory in China. From
3rd April to 7th April 2017
, we will be exhibiting at the
Feiplastic Fair in São Paulo
Brazil
.
During the exhibition, Aero will exhibiting thin wall and double color moulds.
Having worked with a variety of clients within this specialist market sector for many years. We have assisted our clients to design and develop new and exciting plastic injection moulded products specifically for the thin wall food packaging and double color houseware sectors. We are proud that we are not only a mould maker to our clients, but also an important solution provider!
We treasure every opportunity to meet with you, our valued friend and customer.
If you will also attend this fair, we cordially invite you to visit
our booth at P34.